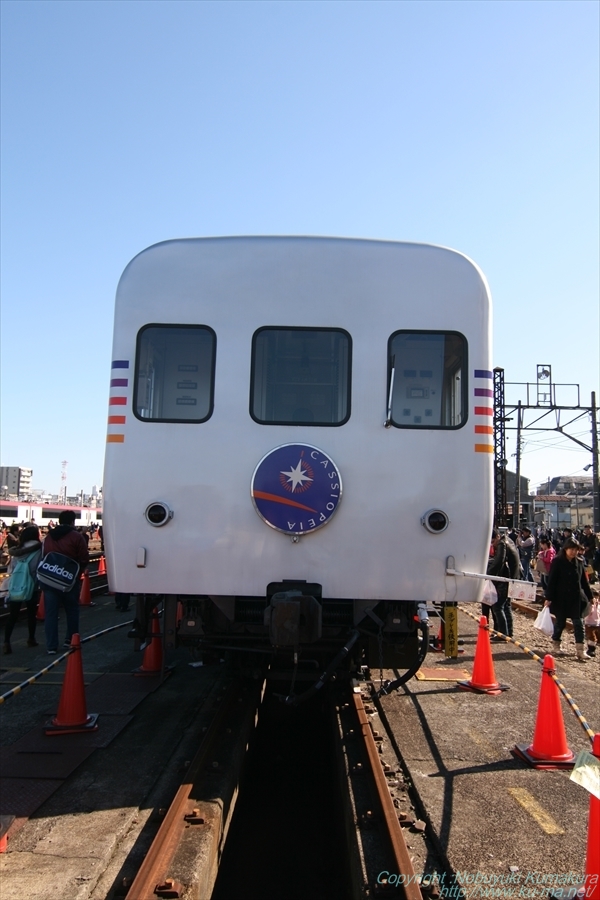 カヤ27(KAYA27) is sub-elctoric power car of JR East Cassiopeia.
KAYA27 is connected to the case that it was something to Cassiopeia カハフE26(KAHAFU E26).
KAYA27 is usallly in the Oku Rolling Stock Center.
If you are luckey, you can look KAYA27-501 from OKu station's platform.
But if Hokkaido-Shinkansen open, then I don't know what to continue Cassiopeia. That might last look.
KAYA27 is not a new vehicle, because it is remodeling cars from JNR series 24, so it is not of the "E"26 but 26.
"Series 26" is KAYA27 only.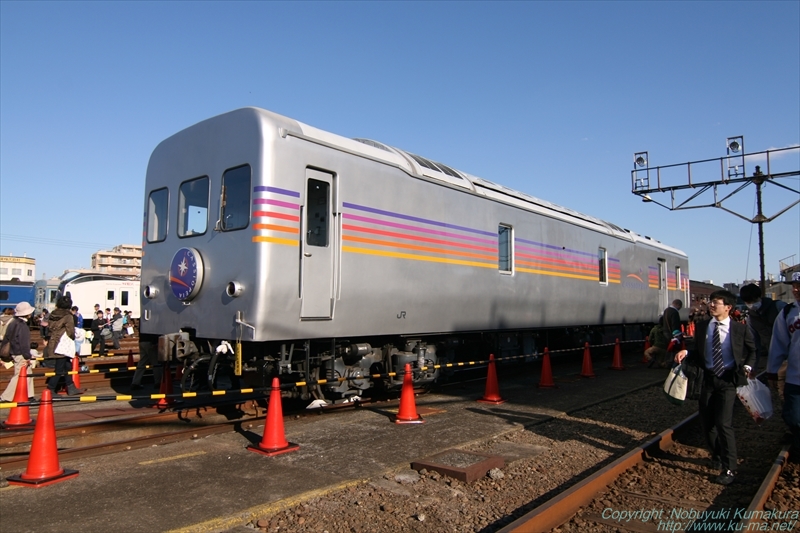 KAYA27-501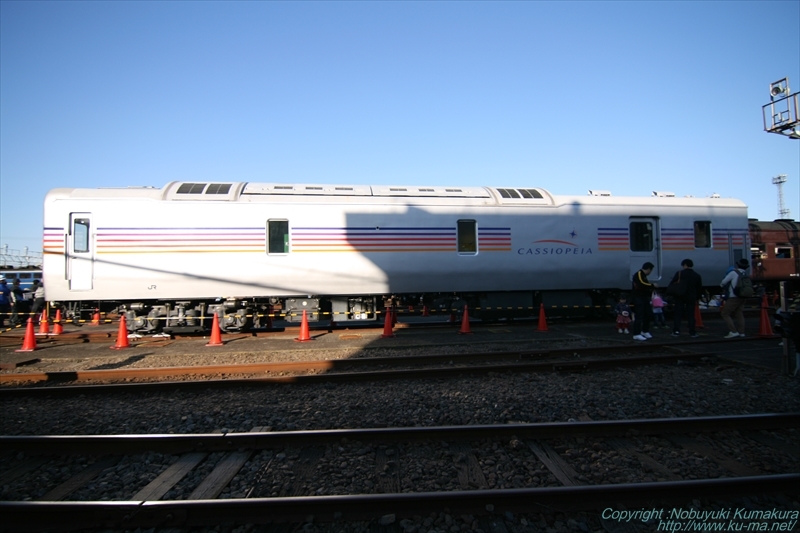 KAYA27-501 side.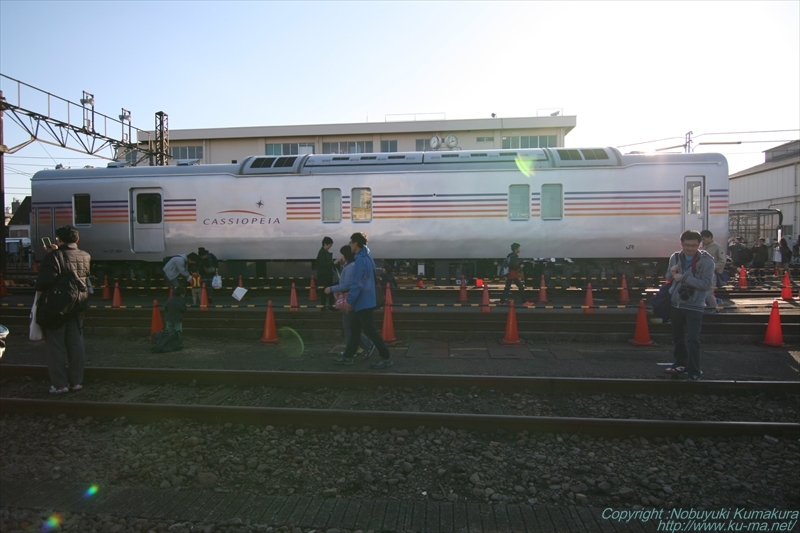 KAYA27-501 another side.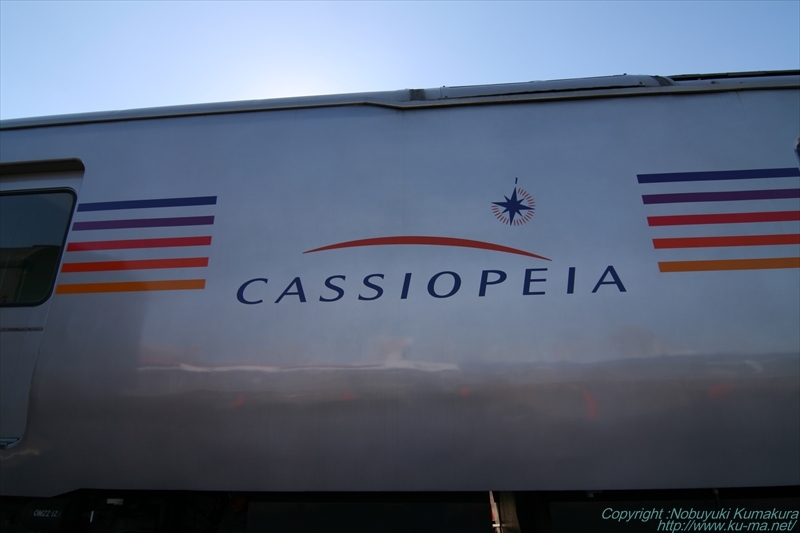 KAYA27 Cassiopeia logo mark.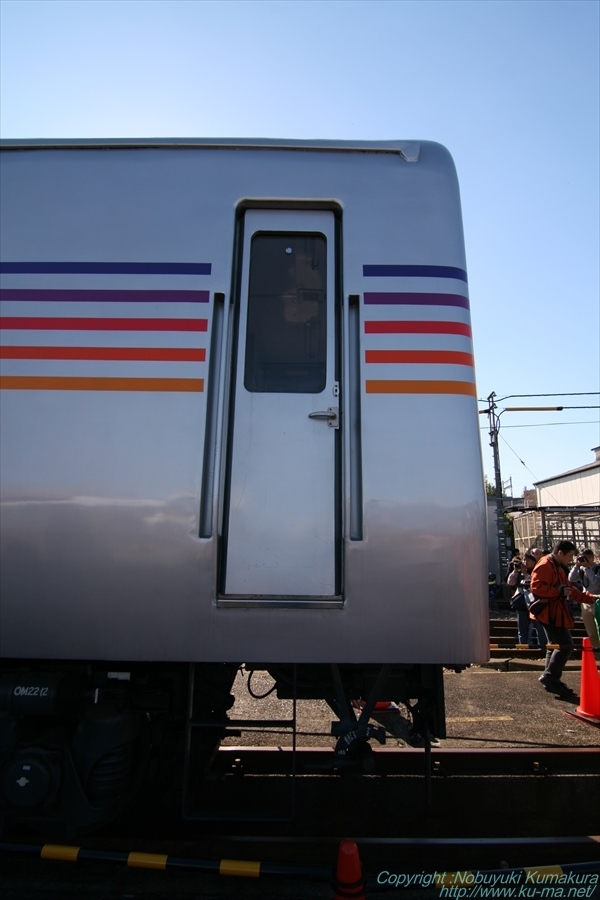 KAYA27 conductors door.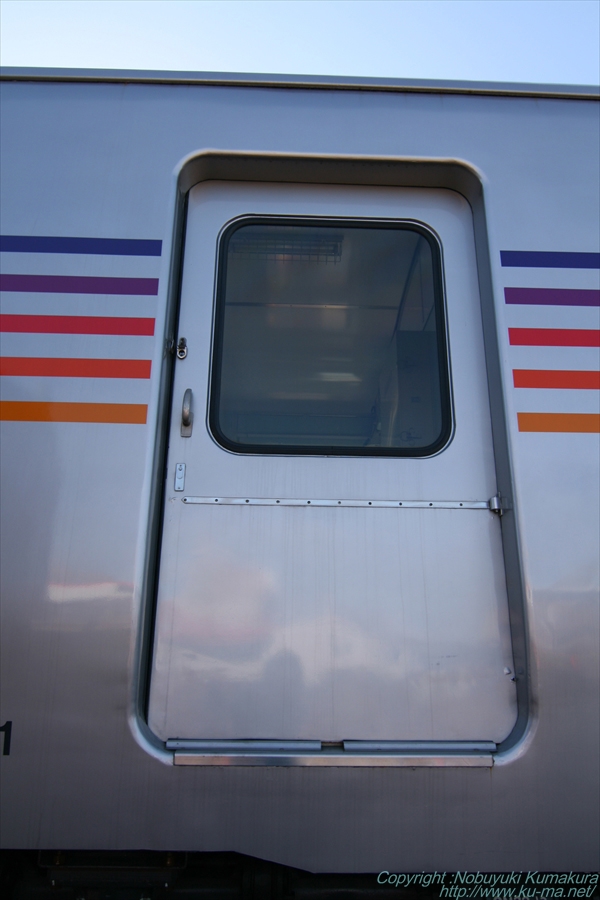 KAYA27 luggage compartment door.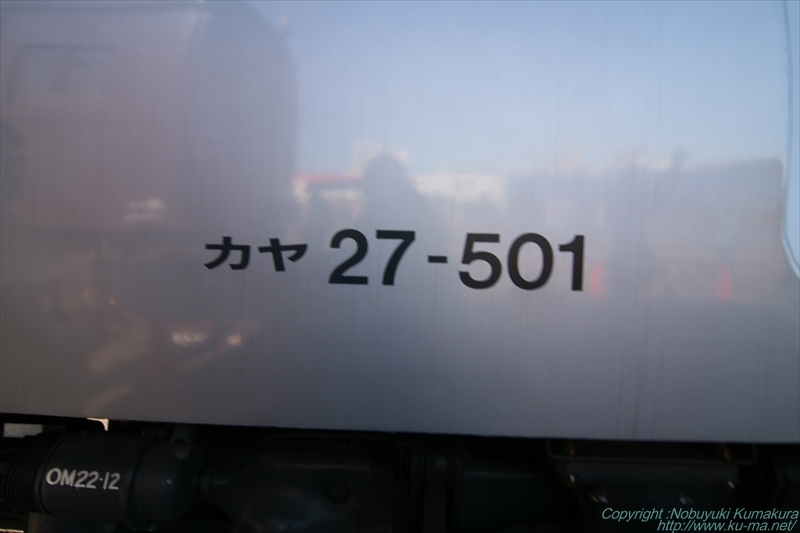 KAYA27-501 car number.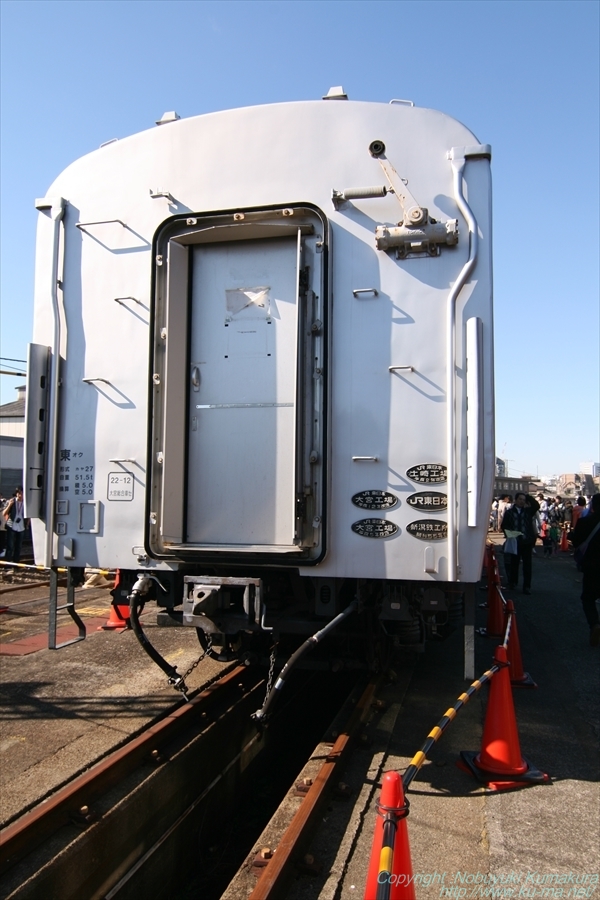 KAYA27 gable.gable door is silver.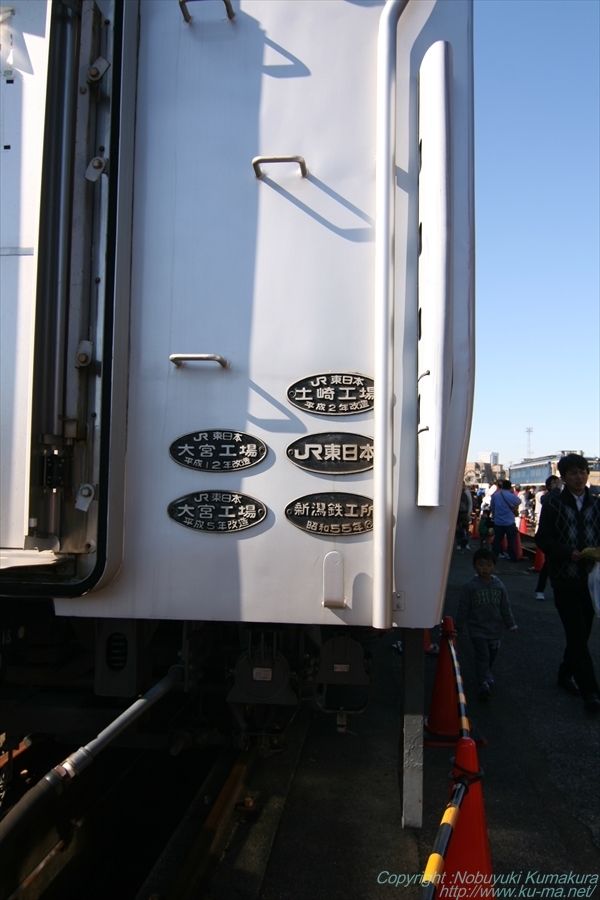 KAYA27 inscription.

昭和55(1980) カニ24-113(KANI24-113).
平成2(1990) re-name カニ24-510(KANI24-510). Remodeling for Hokkaido.
平成5(1993) remodeling seems to be updated construction of the power supply.
平成12(2000) カヤ27-501(KAYA27-501).
reference book:『鉄道ビクトリアル』平成19(2007)/8月号 特集14・24系寝台客車II
Photo Date:15/Nov/2014
Posted Date:27/Jun/2015