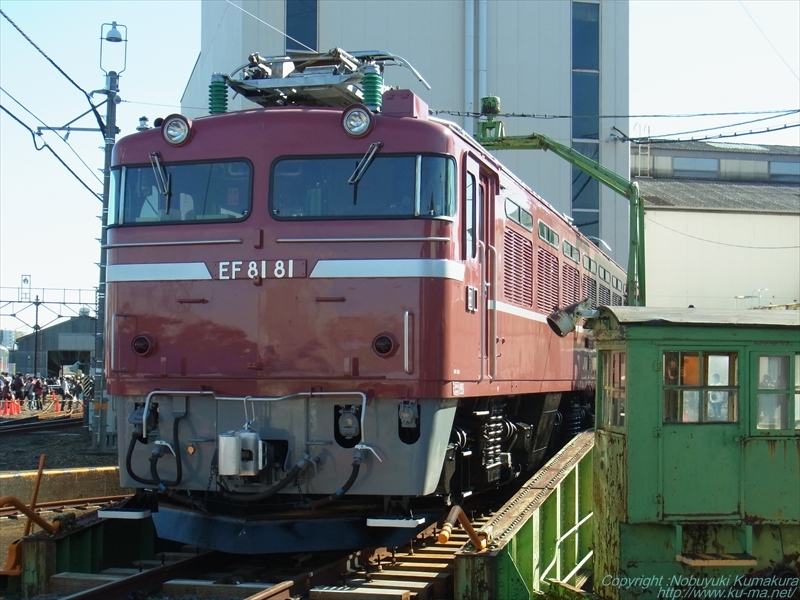 EF81-81 had been displayed on a turntable.
Not long ago the body color was Hokutosei red color, now it is revived imperial train specification of rose pink color and silver line.
EF81-81 ran the imperial train pulling locomotives 1985. Then it was for the Showa emperor visits the Tsukuba Expo '85 at Joban Line.
Earlier, EF80-60 has ran the imperial train at Joban Line.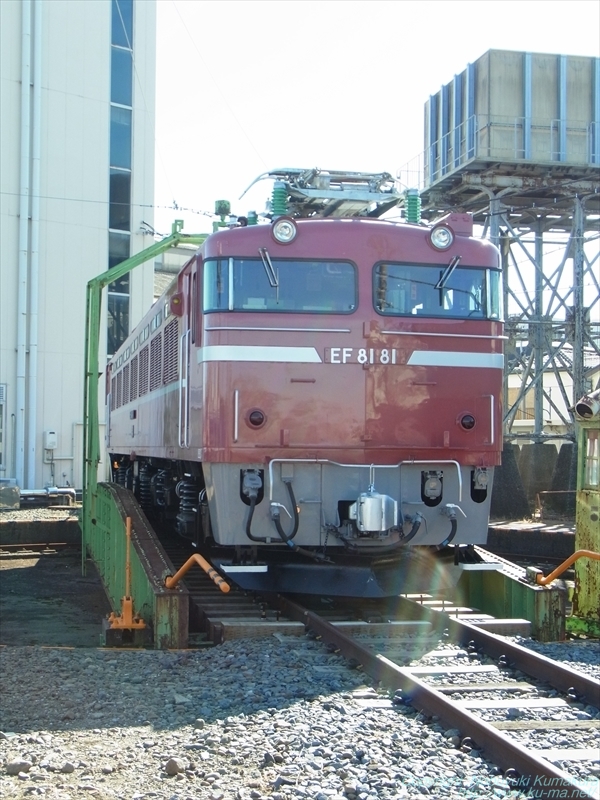 EF81-81 window frame is black rubber. but JNR epoch(Japan National Railways,-1987), it was white rubber.
Therefore, it looks different photo of JNR epoch.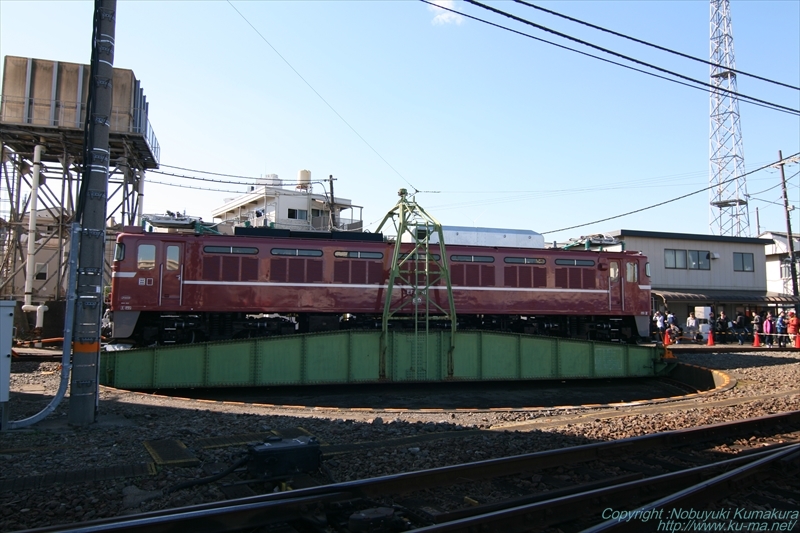 EF81-81 on a turntable.
Characteristics of locomotives for the imperial train is the silver line on body side.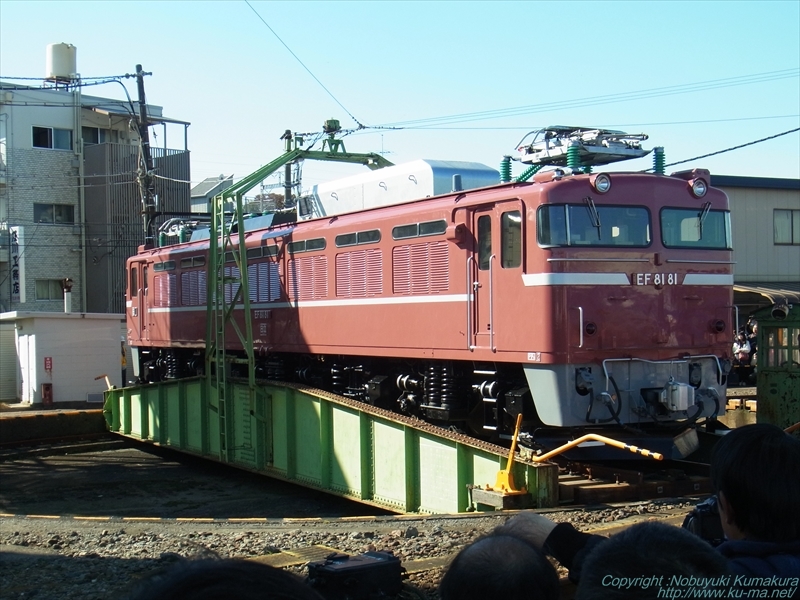 Turntable was rotations, so it was possible to photo the entire.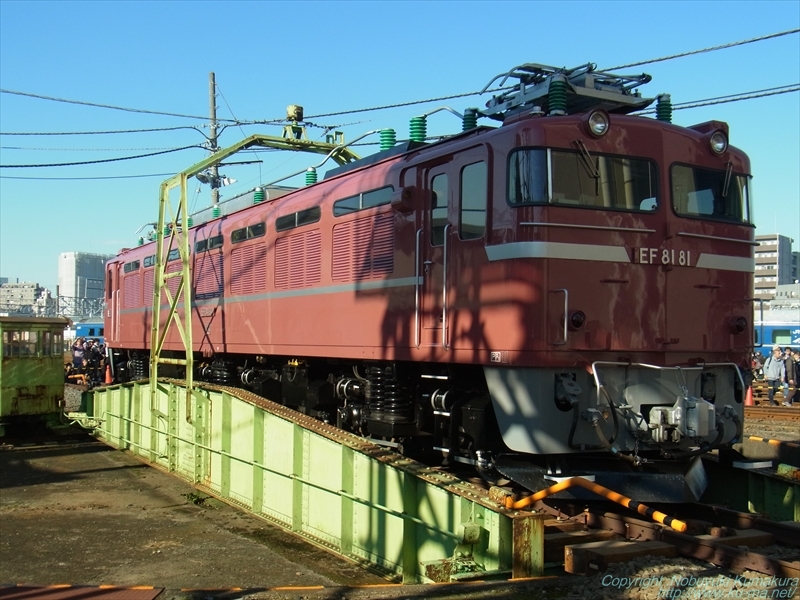 The insulator is green, but JNR epoch, it is white.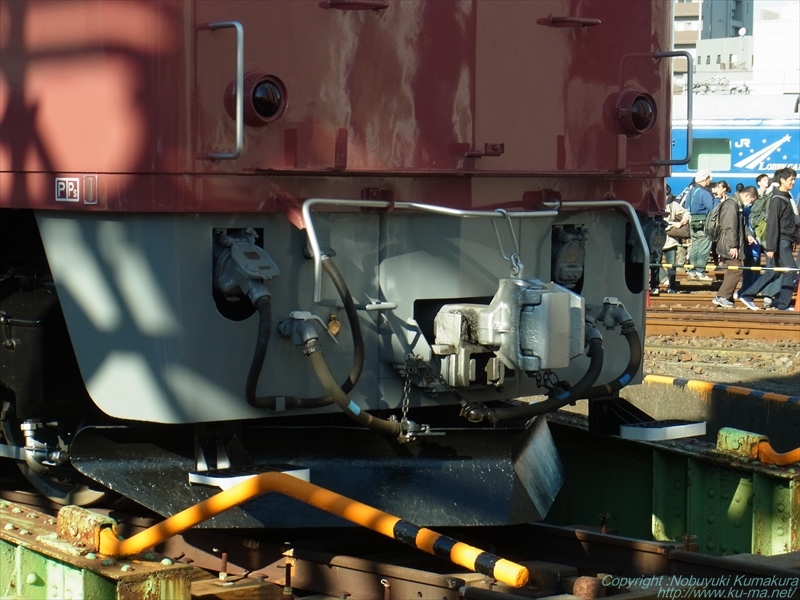 Handrail also coupler also been painted in silver.
Since becoming quite gorgeous design, it would active in the special train pulling locomotives.
Indeed the imperial train will not be pulled because the vehicle is old...
Photo Date:15/Nov/2014
Posted Date:14/Apr/2015