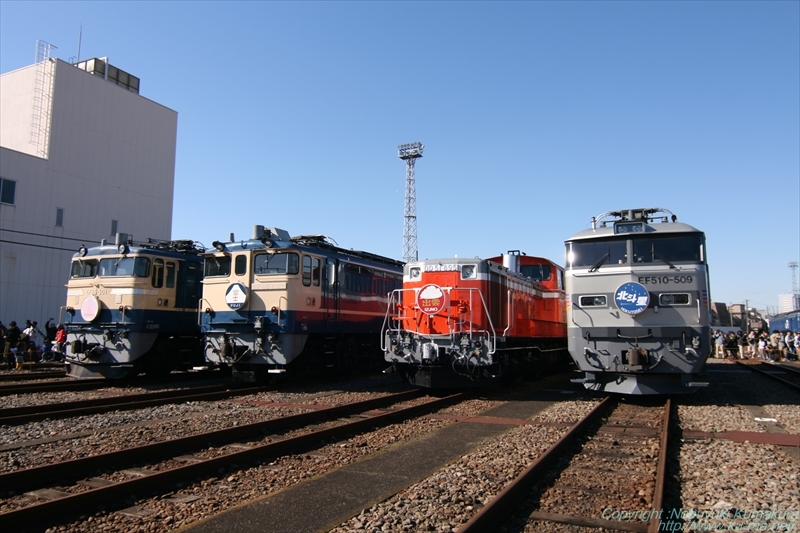 Public display of Oku Rolling Stock Center 2014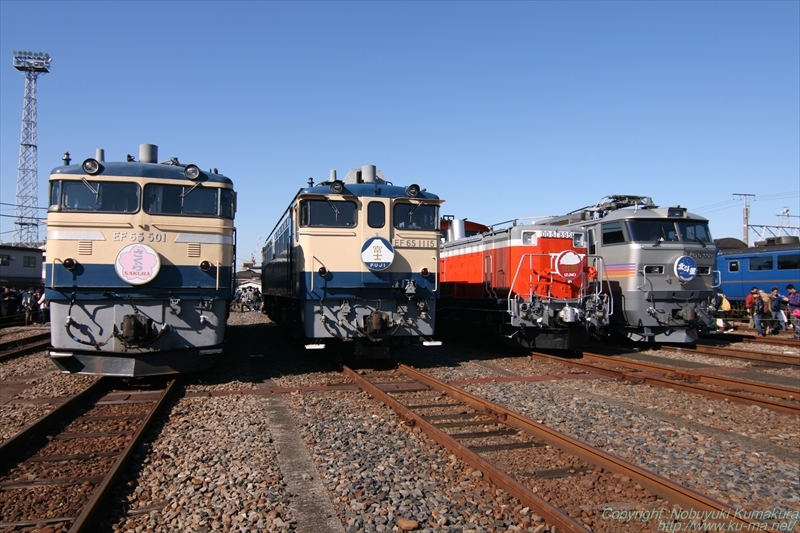 Displayed Locomotive were EF65-501, EF65-1115, DD51-895, EF510-509.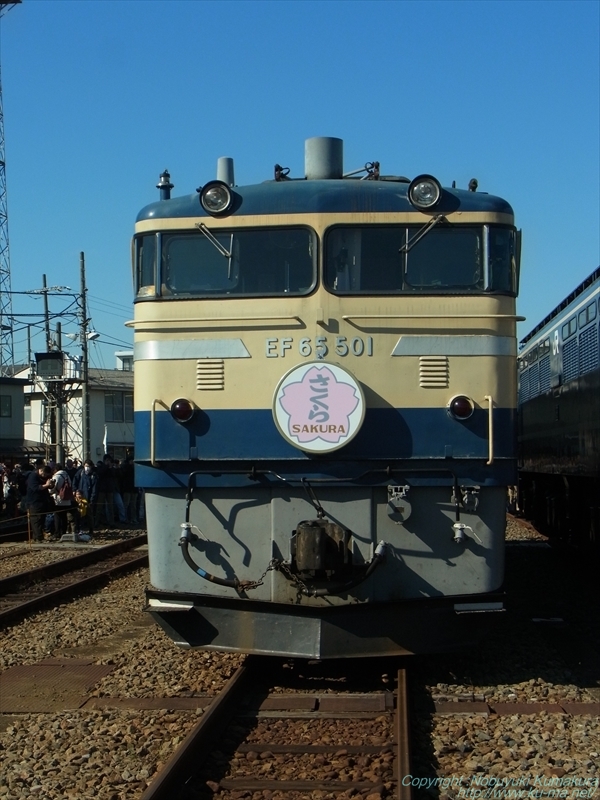 EF65-501 SAKURA "さくら"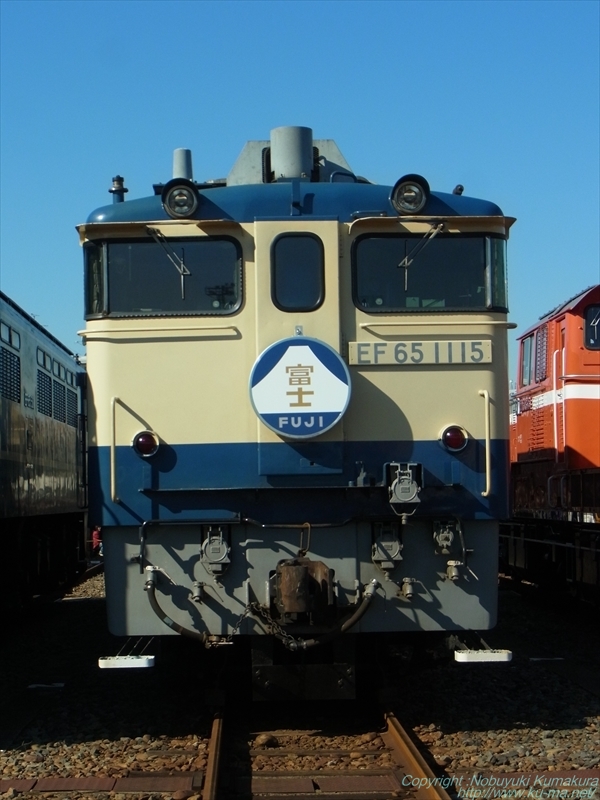 EF65-1115 FUJI "富士"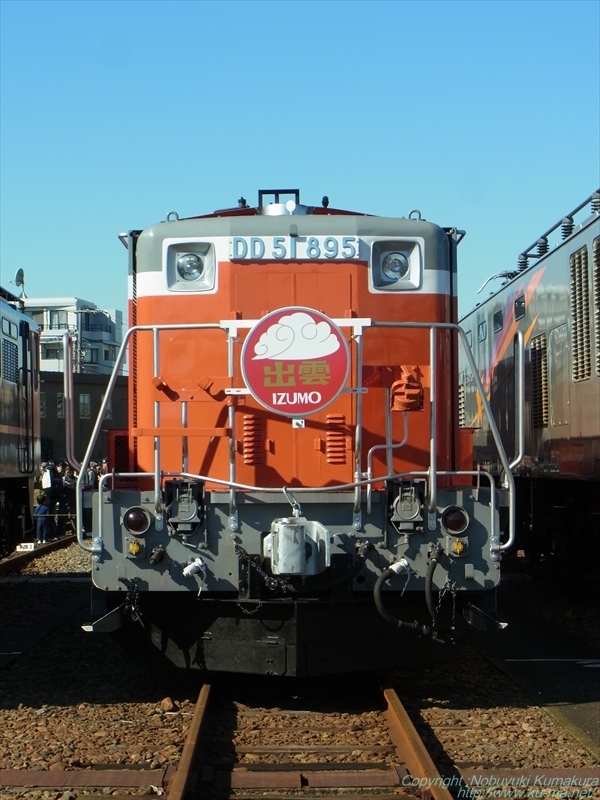 DD51-895 IZUMO "出雲"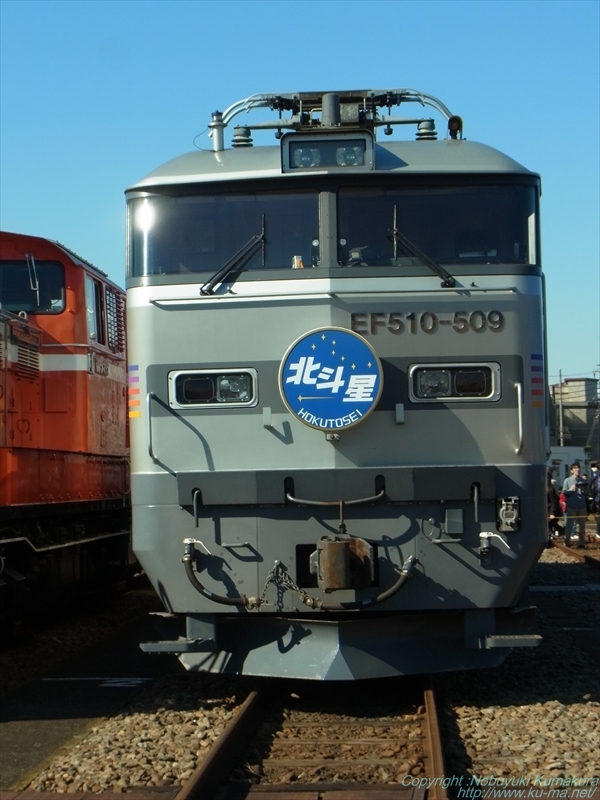 EF510-509 HOKUTOSEI "北斗星". The HOKUTOSEI head mark of Cassiopeia painting locomotive cannot be mostly seen in the actual train.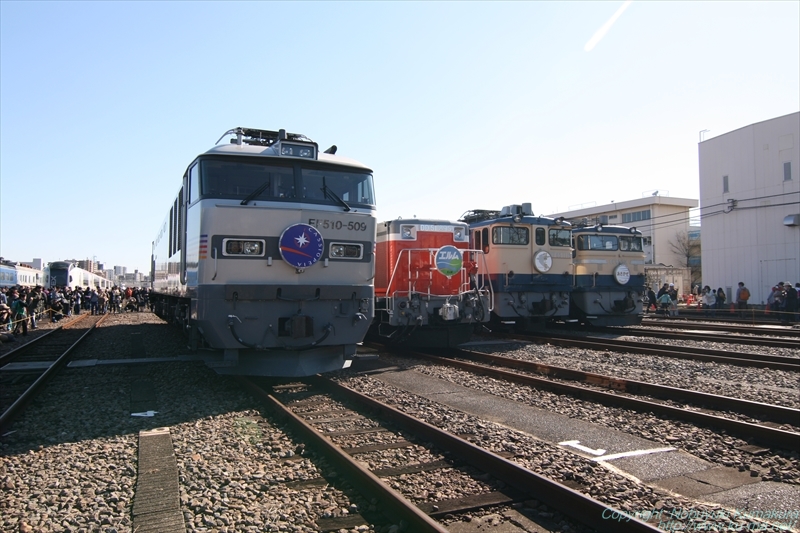 The opposite side was attached on another head mark.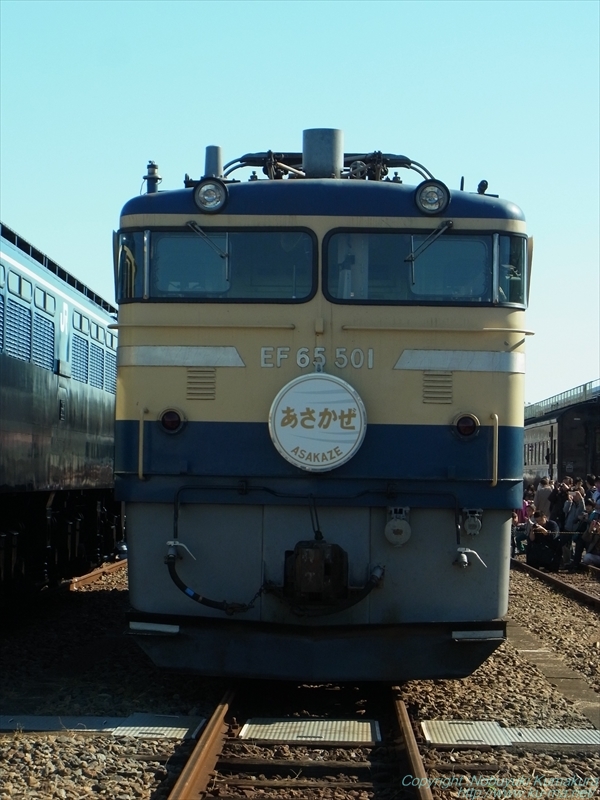 EF65-501 ASAKAZE "あさかぜ"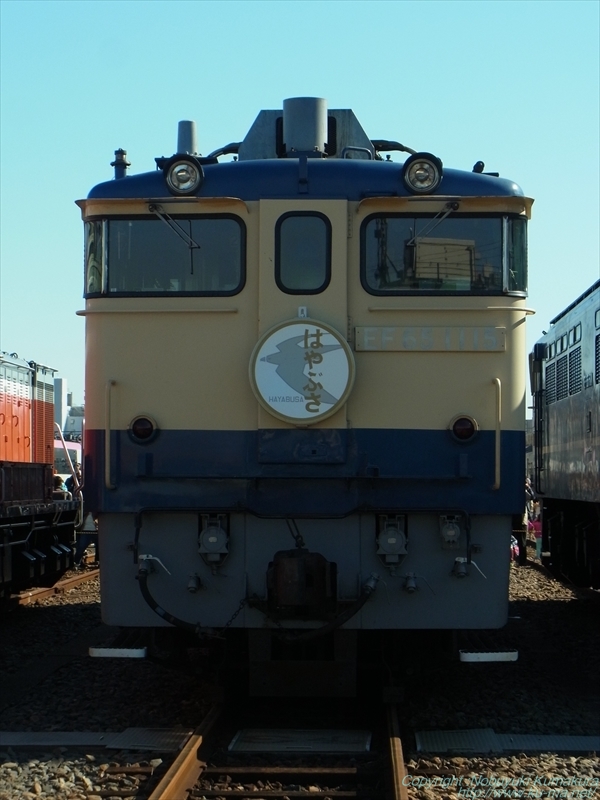 EF65-1115 HAYABUSA "はやぶさ"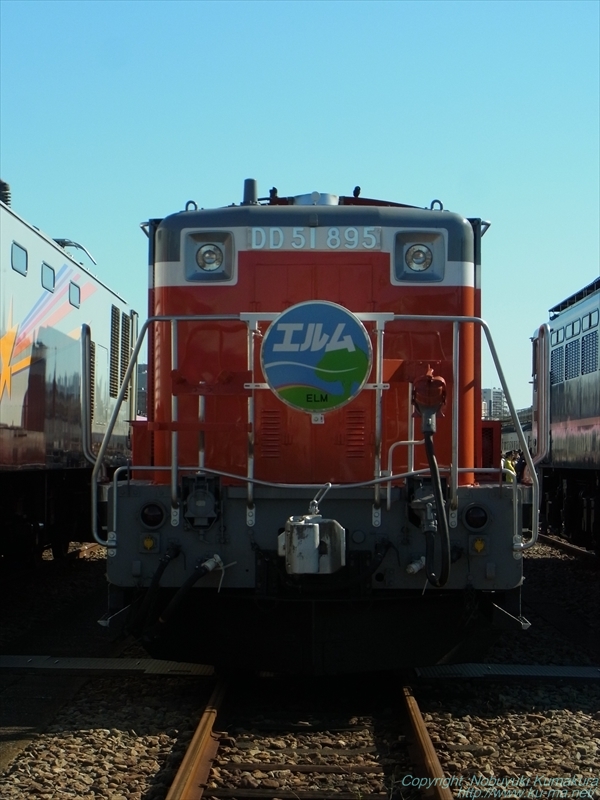 DD51-895 ELM "エルム". The ELM is the extra train.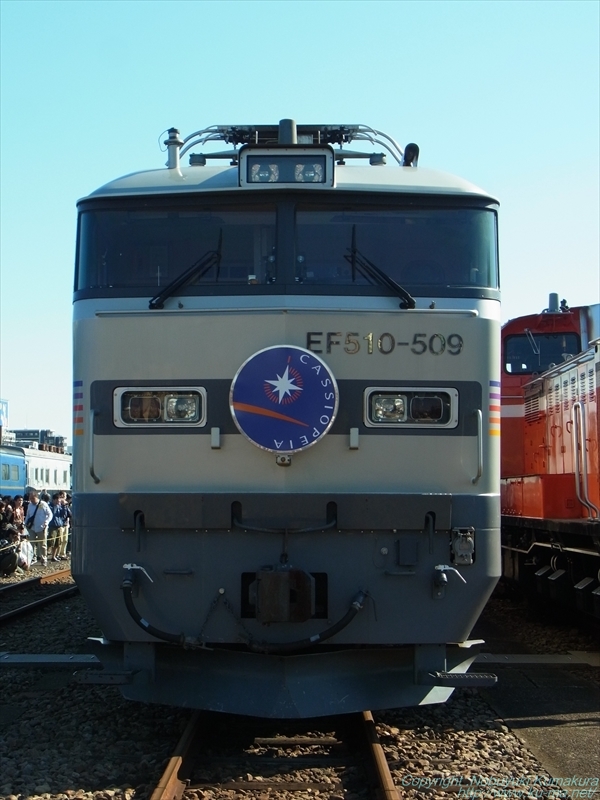 EF510-509 CASSIOPEA "カシオペア"
Photo Date:15/Nov/2014
Posted Date:18/Jan/2015