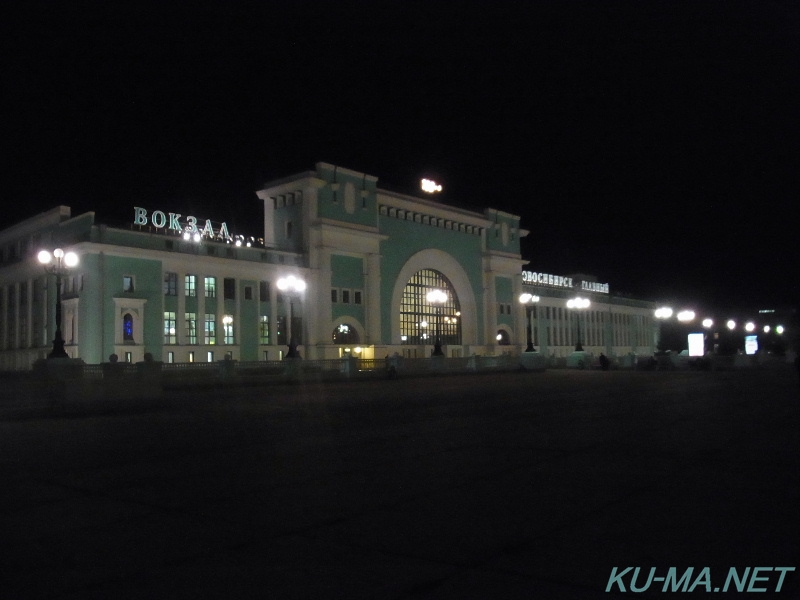 About Novosibirsk museum of railway equipment , I would want to write still a lot of about that train,
but at the same I will write the Trans-Siberian Railway riding article.
After visiting the Railway Museum, I went to the Novosibirsk station.The station is beautiful view in the night.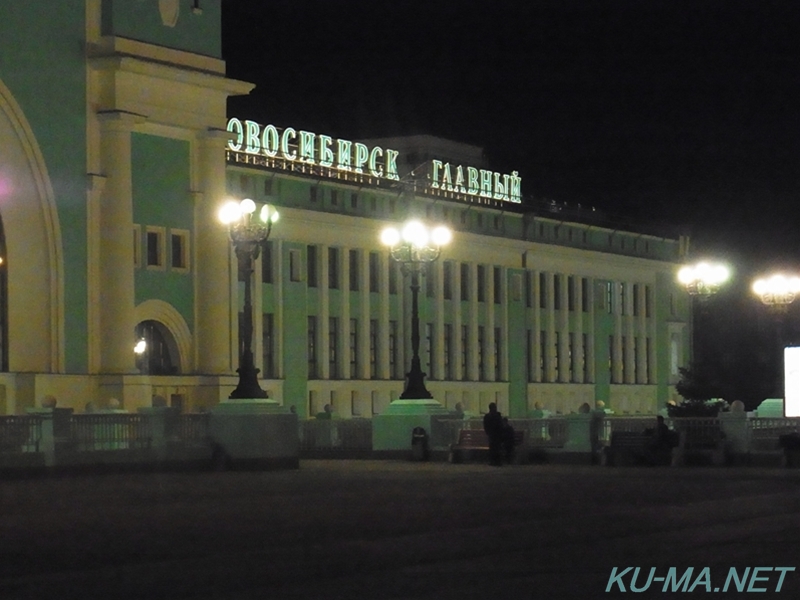 Next destination is Irkutsk station. It is a night departure from Novosibirsk Station.
Novosibirsk station's waiting room is a bad security place.
That wating room is apparently almost Russian, and that Russian are no good atmosphere.
But I tired and sit on the bench.
And then, the opposite side Russian said.
Russian said :Please give me tobacco.
I said :I have not tobacco.
Russian said with gesture :Please give me money, because I was taken money in thugs.
I:...
I quickly moved to another place.And then on another place...
Mongolian Russian:I have an older brother to Ulan-Ude. Can you carry my luggage to Ulan-Ude?
I said:I don't go to Ulan-Ude.
Mongolian Russian said:Unfortunately...
And I think dangerous, quickly withdraw. Is it courier?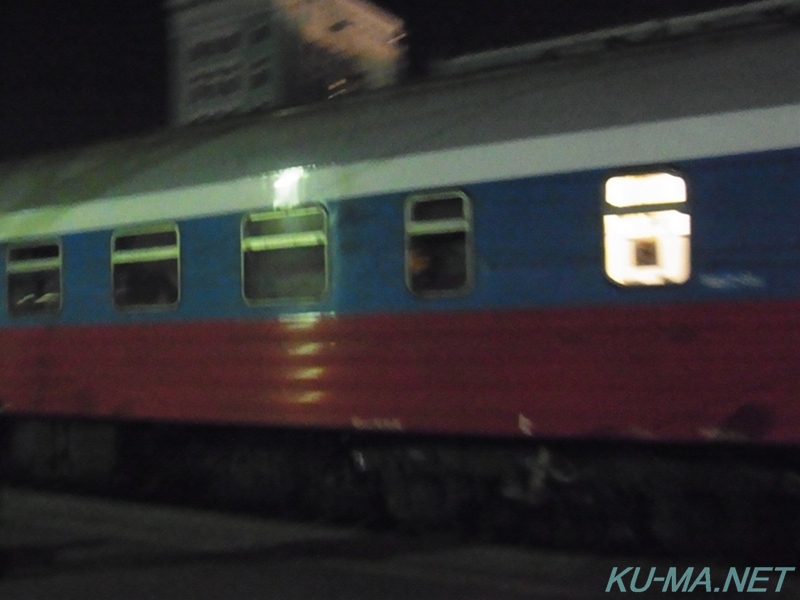 Train "Russia" arrived Novosibirsk station. train colour is such color.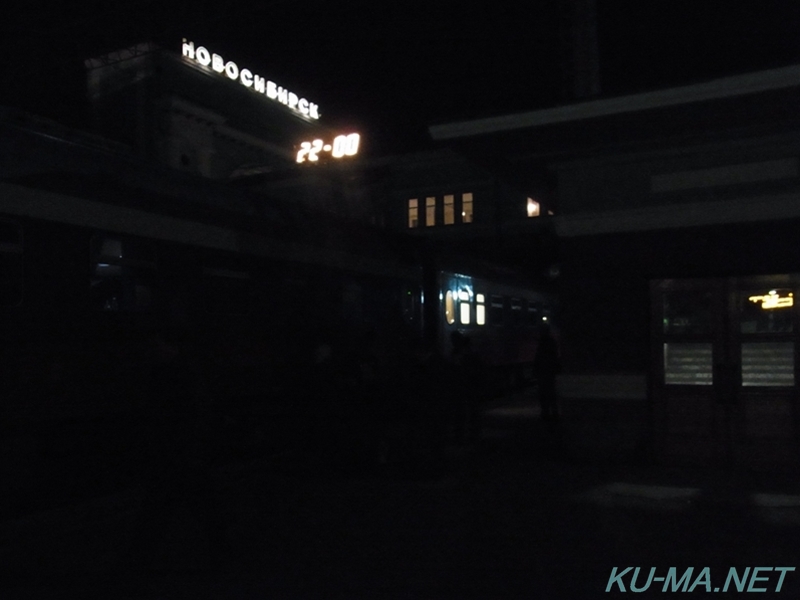 I rode Train "Russia" to the Irkutsk in the midnight.
Photo Date:29/Sep/2011
Posted Date:20/Nov/2014